Buy 2 for $159.20 each and save 20%
Buy 3 for $149.25 each and save 25%
Buy 4 for $139.30 each and save 30%
Buy 5 for $119.40 each and save 40%
A perfect solution for individuals and
families without dental insurance.
Choose your subscription plan.
Dental Savings Plan
Save thousands of dollars a year with the Back Mountain Dental Savings Plan - A perfect solution for individuals and families without dental insurance.
Our Savings Program is designed to provide greater access to quality dental care at an affordable price.
​​​​​​​It's a discounted fee schedule for dental services provided at our office.
Read More
Plan will include at 100% coverage:
Regular Cleanings (up to 2 per year)

Periodical Exams (up to 2 per year)

FREE CONSULTATIONS
Plus you SAVE 10% to 20% on many other services -
from cleanings and fillings, to root canals and crowns!
NO Yearly Maximums

NO Deductibles

NO Claim Forms

NO Preexisting Condition Limitations

NO Waiting Periods

NO Preauthorization Requirements

FREE Consultations

FREE XRAYS

FREE Exams
Discounts
20% for General & Periodontal Dentistry

10% DISCOUNT on these Specialty/Cosmetic Treatments:

Invisalign
Veneers
Whitening
Implant Restorations
Smile Makeovers
* Financing via Care Credit or other third-party financing? You can still receive a 15% discount on
General & Periodontal Dentistry and 5% discount on the listed Specialty/Cosmetic Treatments!
VIP Appointments
As a member of the DSP, we will make your 6-month cleaning appointment and ask that you confirm that appointment when you receive your 2-week reminder. If for any reason you need to change that appointment we ask that you give us a 48-hour notice. **Please note: we will allow 3 short notice/no show changes after that you forfeit the opportunity to be part of DSP for a lifetime.

Please Note: Purchase of this plan does not make you an appointment.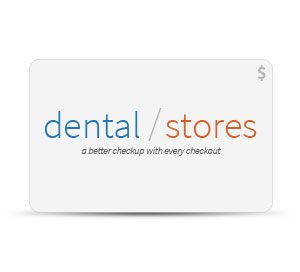 This product comes with the following item, absolutely free:
This item will not be visible during checkout, and will be automatically added
after placing your order. Digital products (e-Gift cards, etc) require a valid email
address to receive. All products subject to availability.
Back Mountain Dental
No insurance, no problem! We have an in-house dental savings account plan that will save
you money and make payment a breeze!